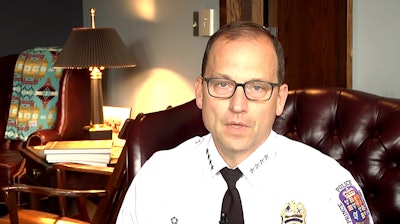 VIDEO: Maryland Chief Apologizes for Officer's Comment About 'Black Bad Guy'"
The chief of police for the Prince George's County (MD) Police Department apologized in a YouTube video after an officer made a comment about a "black bad guy" while explaining to a group of children how the department's K-9 unit at the department operates.
Chief Hank Stawinski said the officer—who is a dog handler in the department's K-9 unit—misspoke and that the officer is "very troubled by the response that this has elicited in comparison to his record of service" to the community.
Stawinski said further, "This community doesn't expect us to be perfect. It does expect us to acknowledge when we made a mistake and that's what I'm doing today… I apologize to this community for that unfortunate remark. I want you to know that remark does not represent who that officer is and it does not represent what this institution stands for."
The department has not identified the officer.