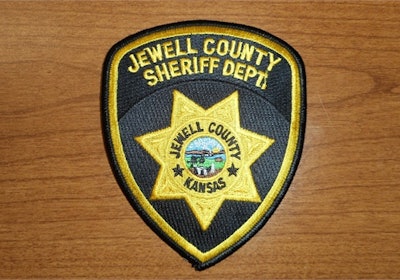 A man reportedly walked into the Jewell County Sheriff's Office in Mankato, KS, around on Tuesday morning and opened fire on deputies there—two deputies were struck, according to the Salina Journal.
One of the deputies was reportedly hit in the neck, the other in the torso, according to a press conference. One was airlifted to a hospital and rushed into surgery. The other has been reportedly treated and released.
Following the shooting, the gunman reportedly led police on a pursuit that ended in Ottawa County, north of Salina, according to the Kansas Highway Patrol.
A trooper stopped the pursuit with a PIT maneuver, and when they approached the vehicle they discovered the driver had a self-inflicted gunshot wound. The driver was transported to a nearby hospital—his condition has also not yet been released.