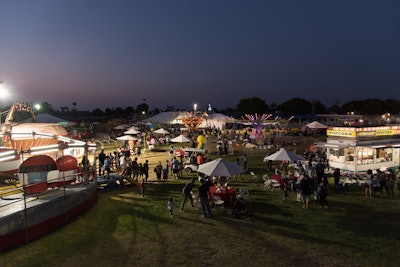 A businessman in Southern California is stepping up to show his support for law enforcement by hosting a "Law Enforcement Appreciation Festival" at a private location in Huntington Beach on Sunday, August 26th.
More than 5,000 Southern California law enforcement officers and their families — with representation from the Los Angeles Police Department, the Los Angeles and Orange County Sheriff's Departments, the California Highway Patrol, as well as the Long Beach, Huntington Beach, Westminster, and other police departments — are expected to attend.
The event is principally sponsored by 80-year-old Allen Alevy — the founder of Westland Industries and the Westland Real Estate Group in Southern California.
"The men and women of the law enforcement community — and their precious families — sacrifice so much to keep our cities and towns safe. We owe them a tremendous debt of gratitude," Alevy told POLICE Magazine.
"We are grateful to the Alevy Family for their generous support of law enforcement families," Los Angeles County Sheriff Jim McDonnell told POLICE Magazine. "This event brings families together for a day of fun and camaraderie."
"That's what the Law Enforcement Appreciation Festival is all about. We will be showing respect and expressing our thanks, all while offering these dedicated families a day of fun together. They definitely deserve it," Alevy added.
In addition to the festival, Alevy has been providing financial support to Southern California law enforcement families by supporting widows and children of fallen law enforcement officers with efforts ranging from sending presents at the holidays to iPads for the children, plus swim parties at his private residence, complete with masseuses and pampering for the mothers, "and pizza for all."
"There is a thin blue line between order and chaos, between life and death, between civilization and anarchy. We believe those who serve, who hold that line, deserve our undying respect and appreciation," said the event website.