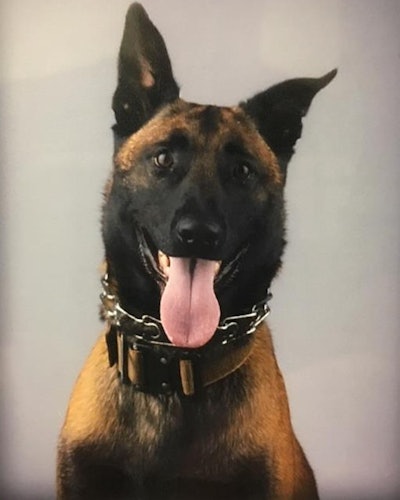 The Lincoln Parish (LA) Sheriff's Office announced that K-9 Boco was shot and killed on Friday during the pursuit of a suspect wanted for second-degree attempted murder, according to a message posted to the agency's Facebook page.
The suspect — identified as Vincent Roberson — had reportedly shot his girlfriend in the head in Monroe, LA, according to LPSO.
As deputies arrived at the scene where the suspect had been spotted, the man fled into a wooded area. K-9 Boco was released to make an apprehension. Deputies then heard a volley of gunfire and were unable to locate Boco.
Law enforcement personnel from multiple agencies continued to search for Roberson and apprehended him around 0200 hours. Shortly after that, they found Boco, deceased at the scene.
"Boco died heroically helping to apprehend a suspect in order to keep our community safe," the agency said.