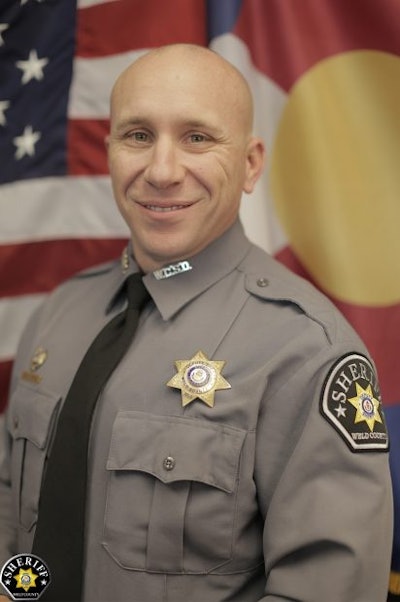 A Weld County, CO, Sheriff's deputy was shot Wednesday night in north Greeley while responding to a report of a disturbance involving a weapon.
Brandon Stupka, a 10-year veteran of the Weld County Sheriff's Office assigned to the patrol division, was shot in an exchange of gunfire after arriving at a house in the 2200 block of northwest C Street, according to a Weld County Sheriff's Department news release.
Stupka underwent more than two hours of surgery at North Colorado Medical Center following the shooting for wounds to his thigh and abdomen, Weld County Sheriff Steve Reams said Thursday morning. Stupka was in stable condition at the hospital, but had additional surgeries scheduled for today.
The additional surgeries are "less significant" than what Stupka endured last night, Reams said.
"My deputy is going to be OK, and that's what's most important," Reams said.
Deputy Stupka remains at North Colorado Medical Center in stable condition. The sheriff's office is not releasing the suspect's name, nor the identities of the four other responding deputies, until the shoot team has concluded its investigation, reports the Greeley Tribune.