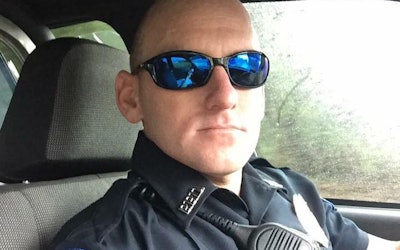 Over the past several days, Officer LaDean Byrd of the Petal (MS) Police Department "has been called a hero, a savior and everything in between," the department said in a Facebook post.
But even after helping to rescue a 5-year-old boy from drowning in a hotel pool earlier this month, Byrd is steadfastly rejecting those labels.
"It wasn't me — it was all God," Byrd said.
Byrd was with his family at a Gulfport hotel hot tub when he heard someone screaming and saw a flurry of activity. A woman was watching her grandchildren swim in the nearby pool when one child disappeared.
Another man dove in and brought the child to the surface. Byrd then performed CPR on the boy.
"God put me in the right place at the right time," Byrd told the Hattiesburg American.
"I used the training that I had been given through law enforcement and just reacted. I didn't think about it. It's totally an act of God," he said.