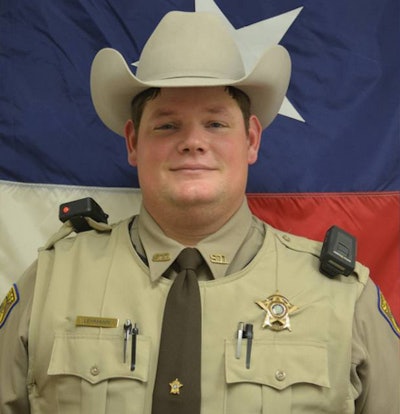 A Fayette County sheriff's deputy has been shot and critically wounded—and a suspect is in custody—after an attempt to serve the suspect with an arrest warrant ended in a gunfight and a three-hour standoff in La Grange, Texas.
Authorities say that around 1800 hours on Thursday, Deputy Calvin "CJ" Lehmann was attempting to serve a man with a warrant charging him with failure to register as a sex offender, reports the Associated Press.
The 32-year-old deputy was listed in stable condition at a hospital Friday, but County sheriff's spokesman David Beyer told McClatchy that Lehmann has "lost his sight in one eye, and they are trying to save the other eye."
Deputy Lehmann is a single dad with three daughters, according to KVUE.