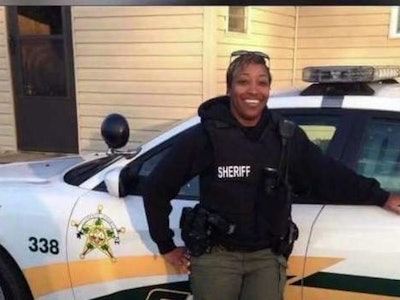 A Florence County (SC) Sheriff's Office investigator has died weeks after she was wounded in an Oct. 3 ambush attack that killed a Florence police sergeant and wounded four other law enforcement officers.
Florence County Sheriff Kenney Boone announced that Investigator Farrah B. Turner succumbed to her wounds Monday.
"Farrah was the ultimate professional, excelling at everything she did," Sheriff Boone stated in a press release. "She dedicated her life to serving the victims of the worst crimes imaginable. Please pray for Farrah's family, our FCSO family and for our community as we mourn her loss."
Turner was mortally wounded when a man opened fire on her and fellow deputies when they tried to serve a warrant on another person in the home for a sexual offense. Florence police came to their aid and city sergeant Terrence Carraway was shot and killed.
FCSO Investigator Sarah Miller, FCSO Deputy Arie Davis, Florence police officer Brian Hart, Florence police officer Travis Scott, and Florence police officer Scott Williamson were also wounded in the shooting.
A GoFundMe page for Farrah Turner can be found here.
For more on other GoFundMe accounts for Sgt. Carraway and others involved in the shooting, click here.
Frederick Hopkins, Jr., 74, is currently charged with six counts of attempted murder and one count of murder in relation to the shooting, according to warrants. An additional murder charge is now expected. Seth Hopkins is charged with second degree criminal sexual conduct with a minor victim 11 to 14 years of age and criminal sexual conduct in the first degree.