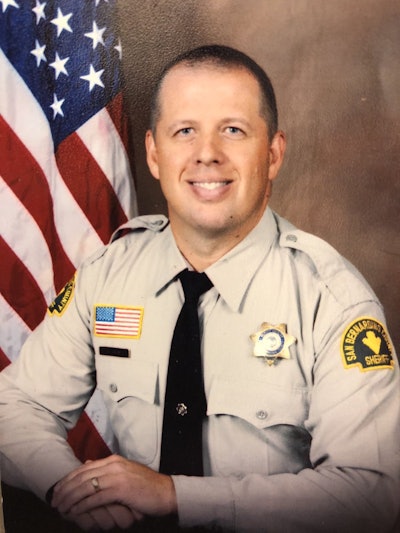 A San Bernardino County, CA, sheriff's deputy was in critical but stable condition after being wounded in a shootout early Thursday morning at an apartment complex in Adelanto, the agency said.
Two men, both identified as 26-year-old Los Angeles residents, have been arrested in connection with the incident, reports KABC.
According to sheriff's spokeswoman Cindy Bachman, Deputy Robert Jahn was conscious after being airlifted to Colton's Arrowhead Regional Medical Center, where he underwent surgery.
Deputies were conducting an unrelated traffic stop about 1 a.m. on Bellflower Street when they heard gunfire erupt nearby, sheriff's Sgt. Marc Bracco said. The shootout that left Jahn with multiple wounds happened after they responded to an apartment building, the sergeant said.
A massive law enforcement presence, including a SWAT team, descended on the scene.
Sheriff John McMahon identified Jahn at a press conference outside the hospital. He said Jahn, a five-year veteran of the department and a married father of four teenage daughters, was struck below the bulletproof vest he was wearing.
A handgun was recovered at the crime scene and no other suspects were being sought, McMahon said. The motive for the shooting is under investigation.