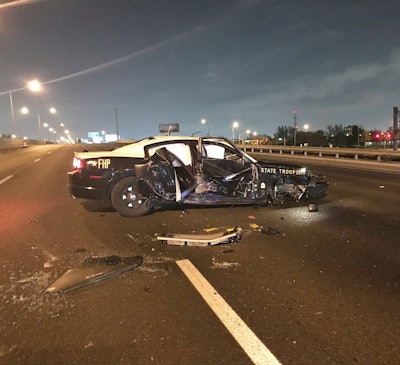 The Miami Herald reports that a Florida Highway Patrol trooper—who has not been identified—was involved in a roll-over crash early Monday morning.
"The trooper sustained minor injuries and is ok. Thankfully he was wearing his seat belt," FHP said on Twitter.
It remains unclear how the crash happened and if another car was involved. An investigation is ongoing.