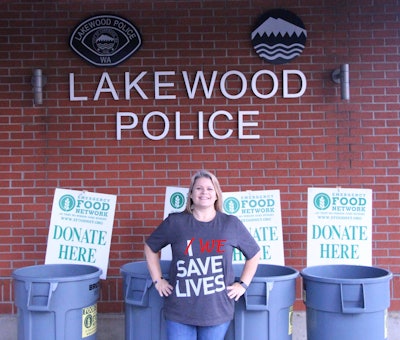 On Thursday, community members in Lakewood, WA, marked the nine-year anniversary of the ambush murder of four of their police officers—Officers Mark Renninger, Greg Richards, Tina Griswold, and Ronald Owens.
The four officers were at a local coffee shop when Maurice Clemmons entered the establishment and ambushed them.
Every year, community members raise flags at the memorial, according to Fox News. In addition, community members can donate food at the police department.
This year, 70 soldiers from nearby Joint Base Lewis–McChord marched three miles to drop off more than 2,000 pounds of food.
The agency said on Facebook on Friday, "So far we've counted over $20,000 and over 12,000 pounds of food!"
The department also said, "We are so thrilled to report that we had 55 blood donor registrations yesterday."