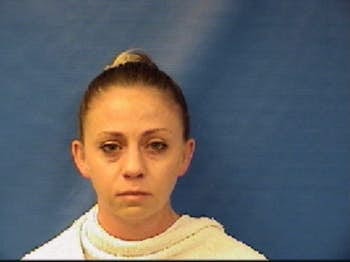 Former Dallas police officer Amber Guyger was indicted on a murder charge Friday for the off-duty killing of an unarmed 26-year-old in his apartment, according to county court records.
She was initially arrested on a manslaughter charge, three days after the Sept. 6 shooting death of Botham Jean, the Dallas News reports.
The charge carries a punishment of up to life in prison. A charge of manslaughter would have carried a penalty of up to 20 years.
Guyger, 30, had just finished her shift on the night of Sept. 6 when she entered Jean's home and shot him as he watched a late-night football game.
She told authorities she had mistaken Botham Jean's apartment for her own before she shot him.