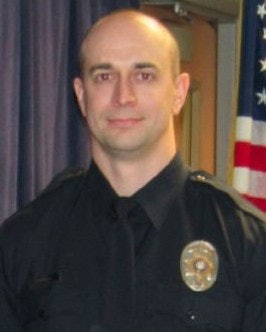 An officer with the South Salt Lake (UT) Police Department died Saturday evening after he was struck by a car during a confrontation between police and two burglary suspects, according to the Salt Lake Tribune.
Officer David Romrell was responding with other officers to a burglary in progress call. When they arrived at the scene, the suspects attempted to leave in a vehicle. The driver of the vehicle accelerated toward the officers and struck Officer Romrell, according to police.
Other officers fired at the driver—identified as Felix Anthony Calata—fatally wounding him.
South Salt Lake Police Chief Jack Carruth said at a news conference that 31-year-old Romrell had been a Marine veteran who had served several tours, before joining the department.
Romrell is survived by his wife and four-month-old child.