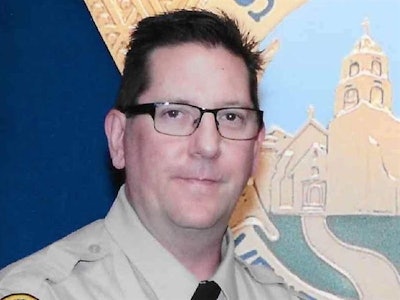 The Ventura County, CA, sheriff's sergeant killed in the mass shooting at a Thousand Oaks bar Wednesday night was on the phone with his wife when he got the call about the incident.
Sgt. Ron Helus, who spoke to his wife multiple times during every shift, told her "I've got to go handle a call. I love you. I'll talk to you later," Ventura County Sheriff Geoff Dean said Thursday.
Helus, a 29-year veteran of the sheriff's office, arrived at Borderline Bar & Grill within two minutes of the first 911 call Wednesday night. When he entered the bar to confront the gunman, he was shot multiple times.
A California Highway Patrol officer pulled Helus from the line of fire, but the sergeant later died at the hospital.
Eleven other people were killed when Ian David Long, a 28-year-old Marine veteran, opened fire during a college country night at the bar, Time reports.
Helus was planning to retire next year.