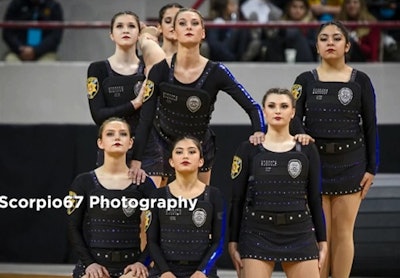 The high school "pom team" in Highlands Ranch, CO, has created a performance that is intended to honor fallen law enforcement officers and their families.
According to KDVR-TV News, the team wanted to come up with a dance that was meaningful, and eventually decided on a tribute to police officers.
The troupe's outfits were representative of police uniforms, complete with mock badges.
Head coach Calli Jo Floyd said, "Almost every competition we had people come up in tears just saying how much it affected their lives."