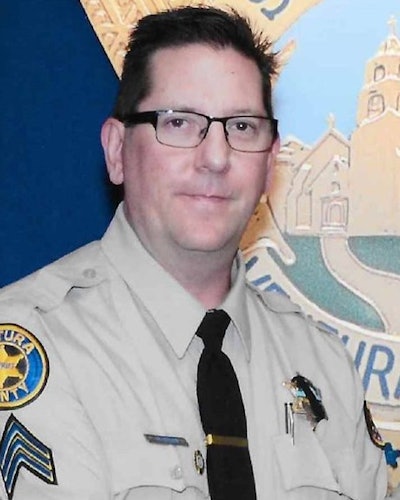 Authorities reported Friday that the Ventura County Sheriff's sergeant killed during the mass shooting at the Borderline Bar & Grill in October was struck by "friendly fire" during the firefight with the gunman.
Sergeant Ron Helus was struck by five rounds from the suspect's gun and a sixth round from the rifle of a California Highway Patrol officer. It was that sixth round which struck Helus in the chest and heart and ultimately killed him, according to CBS News.
When Helus arrived to the scene of the shooting, he heard gunfire coming from inside the bar, which was occupied by nearly 200 college students. He and a California Highway Patrol officer immediately made entry into the bar and confronted the shooter.
"Today I'm deeply saddened to inform you that Sergeant Helus was also struck by a sixth bullet, which we now know through forensic analysis from the FBI's crime laboratory, was fired from the CHP officer's rifle," Sheriff Bill Ayub said at a news conference.
"It is also important to note that the news I have shared with you today, in no way diminishes the heroic actions both men exhibited at the Borderline," Sheriff Ayub added.