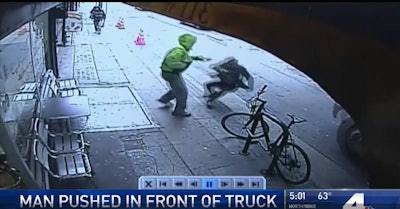 The number of crimes in which homeless individuals were listed as suspects increased by nearly 50 percent in the city of Los Angeles in 2018.
Crime data provided by the Los Angeles Police Department showed there were 8,906 crime reports between Jan. 1 and Dec. 1 this year in which a homeless person was listed as the suspect, compared with 5,976 for the same time period in 2017, NBC Los Angeles reports.
LAPD officials said most concerning were the disproportionate number of homeless individuals listed as suspects in physical attacks that cause serious injuries, described as, "aggravated assaults," in police records.
People described as homeless were listed as suspects in 4.3 percent of all crime reported in Los Angeles during the same period in 2018, they were listed as suspects in 12.6 percent of aggravated assaults, the crime records showed.