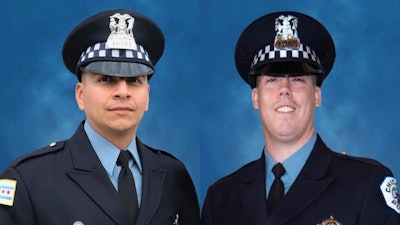 Two Chicago police officers were killed Monday night when they were hit by a train while investigating a call of shots fired on the city's Far South Side, sources said.
The officers--Eduardo Marmolejo, 36, and Conrad Gary, 31--were doing surveillance following a ShotSpotter report when they were hit by an outbound South Shore train at the 103rd Street Rosemoor stop around 6:20 p.m., reports the Chicago Tribune.
Metra officials shut down all traffic on the Metra Electric District tracks Monday evening while authorities worked at the scene.