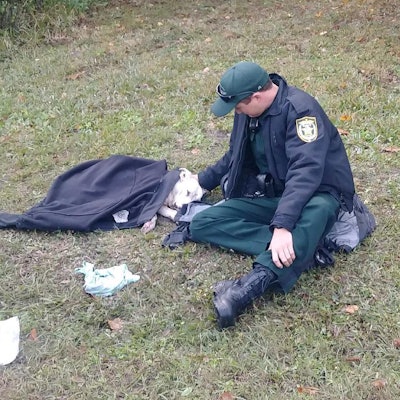 A deputy with the Osceola County Sheriff's Office has been praised on social media for an image that was posted there showing him comforting a dog that had been hit by a car, waiting with the dog for animal control to arrive.
The Sheriff's Office shared a photo on Facebook of Deputy Josh Fiorelli with the dog draped in a jacket.
"I salute you for your caring and compassion if he did this for a dog imagine what he would do for a human being," one person commented beneath the post.
"Hope this poor pup made it," said another person. "Thanks you Deputy Fiorelli for your compassion."
According to Fox News, the dog was transported to a nearby veterinarian where it will undergo surgery for a major injury to one of its legs.