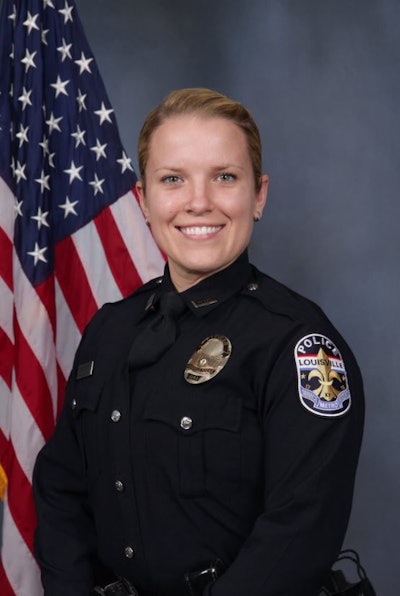 A Louisville police officer was killed in a fiery crash on I-64 involving a Metropolitan Sewer District truck and a Louisville Metro Police Department patrol vehicle Monday.
Officials identified the fallen officer as LMPD Det. Deidre Mengedoht, 32. Police chief Steve Conrad said Mengedoht had served seven-plus years with the force.
Mengedoht was reportedly conducting a traffic stop around 2 p.m. Monday on a truck with four passengers inside when an MSD truck crashed into her cruiser. The officer's cruiser then struck the truck that had pulled over and caught fire. Investigators said the officer had her emergency lights on and was in the right-hand lane.
Police arrested the driver of the MSD truck, 60-year-old Roger Burdette, on charges of murder and DUI. Burdette is an MSD employee, WLKY reports.