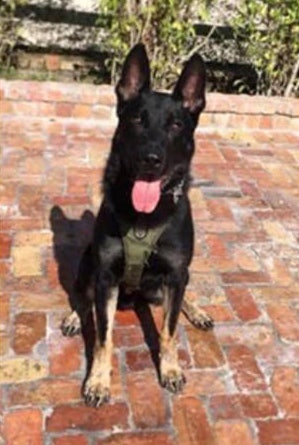 The Palm Beach County (FL) Sheriff's Office is investigating an officer-involved shooting outside The Mall at Wellington Green, that left a Palm Beach SO K-9 dead.
Sheriff Ric Bradshaw says around 5:00 Monday evening, law enforcement surrounded the mall after learning a suspect, wanted in a recent shooting at a bar near Cresthaven Boulevard and South Military Trail, was at the mall.
The tactical team witnessed the suspect who was with another man on surveillance video. The two men then met up with a 3rd man at the mall. The decision was made to try and take them into custody when they got to their vehicle.
Bradshaw said when the three men were approached by law enforcement in the parking lot, the suspect wanted in the bar shooting surrendered. A third man with whom the suspect met up at the mall took off running. Deputy K-9 Cigo pursued the third suspect, who then turned around and fired several shots while running away, striking Cigo.
Though mortally wounded, Cigo was still able to reach the suspect while he was still firing at law enforcement. Authorities returned fire, striking the suspect several times. That suspect was taken to a local hospital in critical condition, WPBF reports.