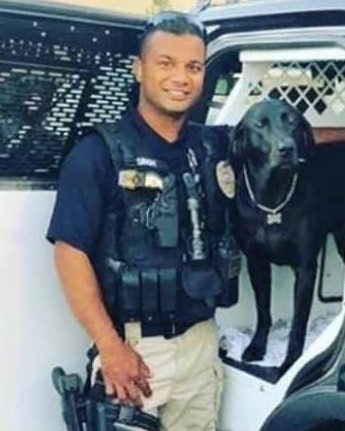 The K-9 who was with Corporal Ronil Singh of the Newman (CA) Police Department when he was killed on Wednesday will be retired and continue to live with her fallen handler's family, according to ABC News.
K-9 Sam was with Corporal Singh when he was killed while investigating a possible DUI.
Newman Police Chief Randy Richardson said at a press conference, "Sam is already back home with the Singh family."
He added, "I will not take another member of that family from them."