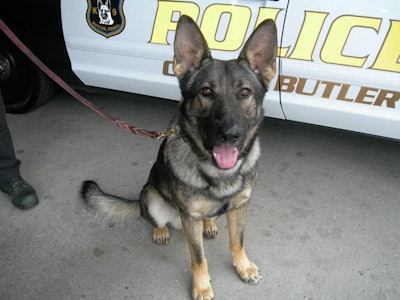 A K-9 with the Butler City (PA) Police Department appeared to his handler to be feeling unwell late last week, so the officer took the dog to a local veterinary hospital.
According to CBS News, the vet discovered that K-9 Gunner was suffering from "many irreparable internal issues."
Police Chief Bob O'Neill said that Gunner had been with the police department for several years.
The department is reportedly seeking donations to acquire a new K-9.