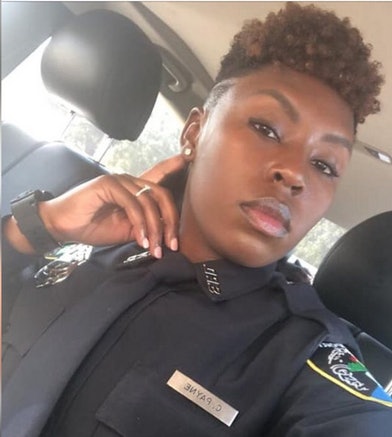 A Shreveport, LA, police officer was shot and killed Wednesday night while she was in uniform and about to start her shift.
Officer Chatéri Payne, 22, was a mother, former track star, and a rookie officer who had been on the job less than two months, KSLA reports.
Chief Ben Raymond called Officer Payne's killing a "senseless, tragic death," and said they were working tirelessly to find her killer. Raymond said her fellow academy classmates spoke highly of her and joined him at the hospital where Payne was being treated.
Shreveport Mayor Adrian Perkins, who was on the scene of the shooting Wednesday night, released a statement Thursday.
"Sadly, Shreveport wakes up painfully aware of the sacrifices police officers make every day," said Mayor Perkins. "Police officers are human beings just like the rest of us. Behind the badge is a beating heart—a father, mother, son, daughter, brother, and sister. When they put the uniform on, they put all that on the line."
The shooting remains under investigation. No suspects are in custody.