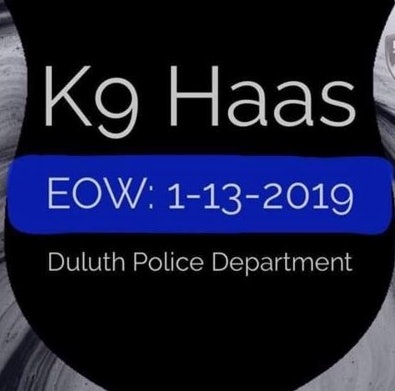 An officer with the Duluth (MN) Police Department was wounded and a K-9 was killed when shots rang out during a standoff with an armed man at a domestic dispute call on Sunday night, according to KARE-TV.
Officers had been in hour-long negotiations with the subject, who was barricaded in a residence.
One officer sustained non-life-threatening injuries in the gunfight.
K-9 Haas—a three-year-old Belgian Malinois—was reportedly struck by gunfire and killed.
The gunman was also found dead. It was not immediately clear if the subject was killed by police or died by a self-inflicted gunshot wound.