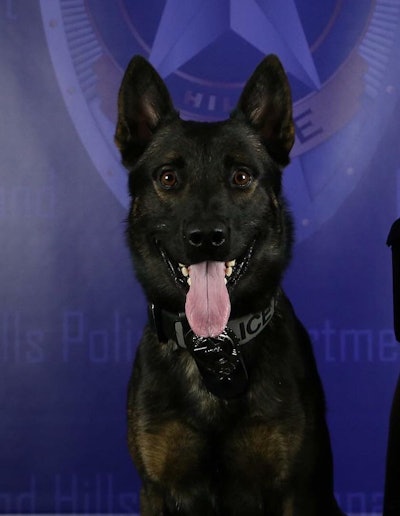 A North Richland Hills (TX) Police Department K-9 was shot and wounded in a confrontation with a suicidal suspect during a standoff.
Police were called about an armed, suicidal man—identified as 47-year-old Jamie Ramirez—on Monday evening. The man led police on a brief pursuit.
Officers first attempted to use less-lethal tools to subdue the resistive subject.
Ramirez then opened fire on the officers, who returned fire, according to a department representative. Ramirez and K-9 Koba were struck in the exchange.
According to the Dallas Morning News, Koba underwent surgery and is now recovering from his injuries.
Police believe that Koba's ballistic vest saved his life.