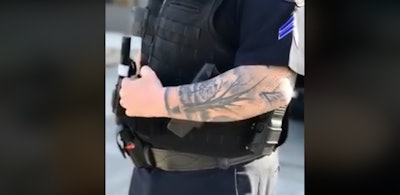 The Corinth (TX) Police Department has loosened its policy on tattoos for its officers. The department said in a Facebook post, "We do this job, day in and day out without delay. Our tattoos are just another part of our diverse selves. We take pride in ourselves, mind, physical fitness and the quality we bring to the community. Our ink does NOT hinder our ability to protect and serve YOU!"
The post included a short video that featured several of its officers showing off their tattoos.
The agency also used the change in policy to pitch potential recruits on joining the force, saying, "Got some ink? Join our team. We're accepting applications for certified peace officers."