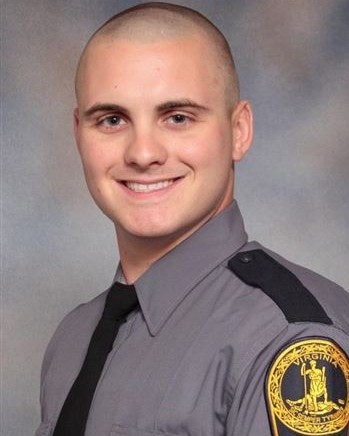 A trooper with the Virginia State Police was killed in a gun battle that erupted as he and other officers executing a search warrant during a drug investigation.
According to CBS News, Trooper Lucas Dowell was killed while helping the Piedmont Regional Drug and Gang Task Force search a home on Monday night.
Dowell was transported to a nearby hospital where he succumbed to his wounds.
"This is an extremely difficult day for the State Police," Colonel Gary T. Settle, Virginia State Police Superintendent, said. "We are humbled by Lucas' selfless sacrifice and grateful for his dedicated service to the Commonwealth. He will forever be remembered by his State Police Family for his great strength of character, tenacity, valor, loyalty and sense of humor."
The suspected gunman—identified by police as 44-year-old Corey Johnson—was also reportedly killed in the exchange of gunfire.
A Virginia State Trooper since 2014, Trooper Dowell is survived by his parents and a sister.