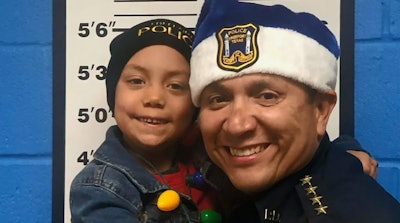 A six-year-old girl with terminal cancer was sworn in as an honorary police officer with the Freeport (TX) Police Department.
According to ABC News, Abigail Arias had once beaten cancer, but now faces the disease again and doctors say there will be no cure.
Abigail reportedly had said that she wants to be a police officer, so on Thursday—surrounded by loved ones and officers from several different agencies around Texas—she was sworn in.