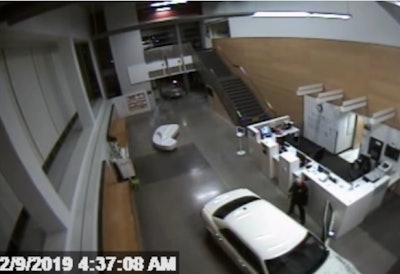 A woman went to visit a police department in Southern California on Saturday morning only to discover it closed at that early hour.
According to NBC News, the woman was furious that the doors to the LAPD Harbor Division station were locked, so she drove her vehicle through those very doors and then backed out of the building.
The woman and an infant that was in the vehicle were transported to a nearby hospital as a precautionary measure.