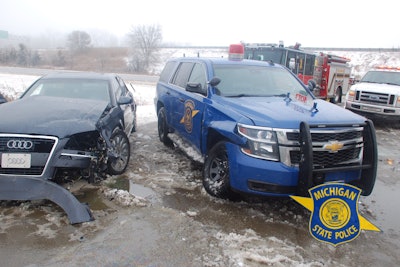 A Michigan law expanding the state's existing move-over law took effect this week.
According to the Detroit Free Press, the new law requires drivers to slow to 10 miles per hour below the posted speed limit and move over a lane when passing police or emergency vehicles on the side of the road.
According to reports, at least a dozen Michigan State Police vehicles have been struck so far this year.
Violators could face a $400 fine.