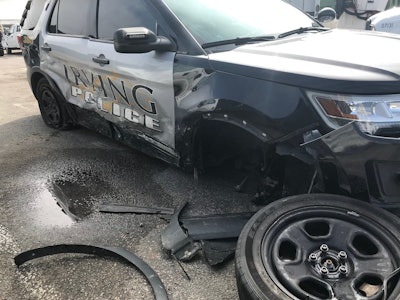 An officer with the Irving (TX) Police Department was injured when a suspected drunk driver struck her patrol vehicle as she was attending to a hit-and-run collision in the very early hours on Sunday.
The department said on Facebook, "One of our officers was injured by a drunk driver early this morning on Loop 12 near Grauwyler Road. She was sitting in her squad car protecting a crash scene when the collision occurred."
The injuries to the officer were reportedly minor but she was transported to a nearby hospital as a precaution.
The driver was arrested for DWI and is in the Irving Jail.