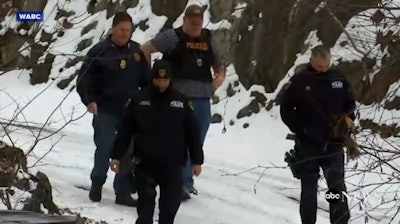 Officers in Westchester County (NY) were joined by agents with the Drug Enforcement Agency in a Friday morning raid that resulted in the seizure of enough fentanyl to kill nearly 2 million people, an official with the DEA said.
According to ABC News, police arrested 31-year-old Braulio Mata, 44-year-old Jose Garcia, 47-year-old Ramon Aracena Alfe, 32-year-old Dionell Duarte Hernandez, and 20-year-old Yarly Mendoza-Delorbe during the raid.
The owner of the home told ABC News that he had rented the non-descript suburban home to a couple in December and was unaware of any illegal activity.
Police began investigating when some residents reported that an unusually high number of cars were seen coming and going at night.