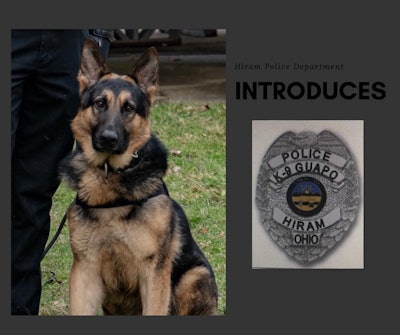 Officers with the Hiram (OH) Police Department will soon have the assistance of a purebred German Shepherd born in July 2017 in the Czech Republic.
"We proudly introduce the very first K-9 and newest member of the Hiram Police Department, K-9 Guapo," the department said on Facebook. "This Monday, March 4th, Corporal Brown and K-9 Guapo will begin their last week of training before they take the state test to become certified."
The department did not specify what missions Brown and K-9 Guapo have been trained to pursue.