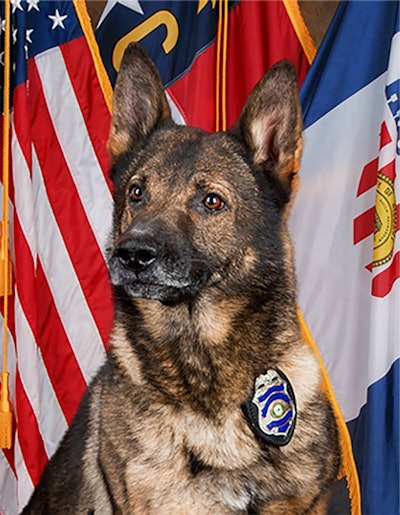 The Hickory (NC) Police Department reports that one of its K-9s died suddenly from unknown causes this week.
On Facebook the department reported:
"It is with great sadness that we announce the unexpected passing of K9 Rony. Rony has been with our department for the past five years and was a great asset in many investigations and a true companion to his handler MPO C. Berry. He will be greatly missed!"