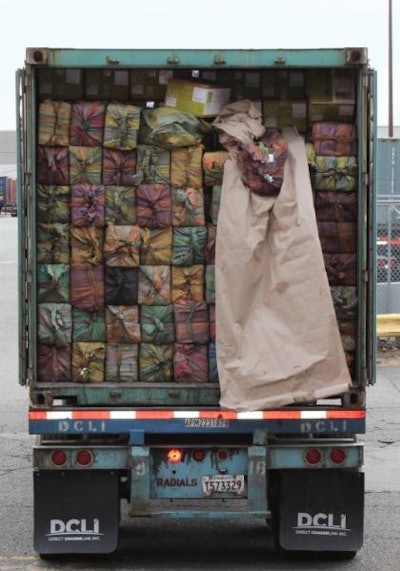 The United States Department of Homeland Security announced on Monday that officials with the U.S. Customs and Border Protection Agency recently seized approximately 3,200 pounds of cocaine with an estimated street value of $77,000,000.
DHS said in an announcement that the joint operation involved U. S. Customs and Border Protection (CBP), the U. S. Coast Guard (USCG), Homeland Security Investigations (HSI), the Drug Enforcement Administration (DEA), the New York Police Department (NYPD), and the New York State Police (NYSP).
"This is a significant seizure, in fact it is the largest cocaine seizure at the Port of New York/Newark since May 1994," said Troy Miller, Director, New York Field Operations. "The ongoing partnership between CBP, USCG, HSI, DEA, NYPD, and NYSP continues to produce results that protect the American public. This interception prevents a massive quantity of drugs from getting to the streets and in the hands of our children."
DEA Special Agent in Charge Ray Donovan said in a statement, "This record breaking seizure draws attention to this new threat and shows law enforcement's collaborative efforts in seizing illicit drugs before it gets to the streets and into users' hands."
Acting New York State Police Superintendent Keith Corlett said in a statement, "Not only did this interception save lives, but it also put an end to the violence often associated with drugs and drug trafficking. This is a crime we will not tolerate, and one we will continue to fight with our partners in law enforcement."