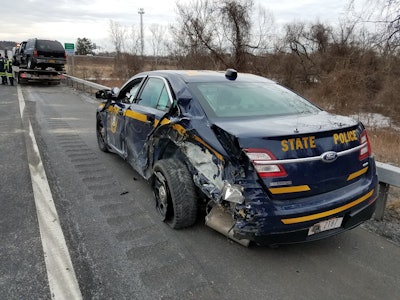 A trooper with the New York State Police suffered minor injuries when a tractor trailer truck struck his vehicle as he was assisting a disabled vehicle.
The agency posted an image of the damaged squad car to Facebook, saying in the post, "This is why we need you to #MoveOver. It's the law."
The driver was ticketed. Only minor injuries were reported.