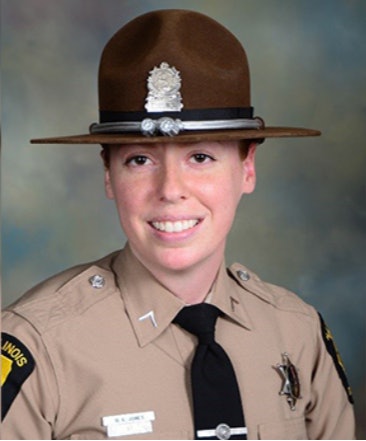 An Illinois State Police trooper was hit by a truck and killed Thursday during a traffic stop near Rockford, authorities said.
Trooper Brooke Jones-Story was outside her car about 12:20 p.m. when she was fatally struck in Freeport on U.S. Highway 20 near Illinois Route 75, the Illinois State Police said in a media statement.
The 12-year veteran of the department had curbed a truck about an hour earlier and was conducting an inspection on the shoulder of the road when another truck slammed into her, also striking her squad car and the truck she initially pulled over, state police said. The impact engulfed both trucks in flame and heavy black smoke, though no one else was injured, authorities said.
Jones-Story, 34, was married to retired state police Master Sergeant Robert Story, agency officials confirmed. He spent part of his career as an accident reconstructionist, reports the Chicago Tribune.
WIFR reports that Illinois State Police Acting Director Brendan Kelly says the semi driver that fatally hit Jones-Story is cited for improper lane usage and violating the state "Move Over" law known as Scott's Law.