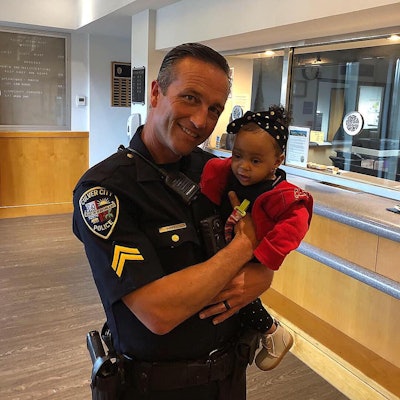 An officer with the Culver City Police Department was honored on Monday for his quick response to a call in March of an unresponsive baby who had stopped breathing.
Officer Brian Cappell was the first on scene and followed the baby's sister to the 9-month-old who had reportedly choked on a snack.
The agency said on Facebook, "Officer Cappell was led to the vehicle where the child was located. The child's mother was inside the vehicle and understandably hysterical. Officer Cappell grabbed the child, who was silent and not moving and immediately began performing CPR. After several seconds, Officer Cappell was able to dislodge the obstruction and the child began breathing and then crying. Great job Officer Cappell!"
In a ceremony held by the city council, Officer Cappell was reunited with the grateful mother and her child.