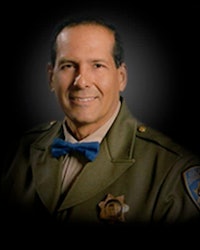 A motor officer with the California Highway Patrol was fatally struck by a vehicle on an interstate highway on Saturday afternoon.
According to CBS News, Sergeant Steve Licon was conducting a traffic stop on the right shoulder of the freeway when a passing driver struck him.
Sergeant Licon was transported to a nearby hospital where he succumbed to his injuries.
Licon is survived by his wife, daughter, and step-daughter.