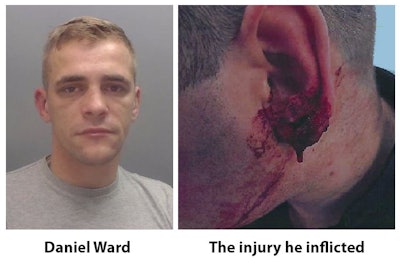 A man in England will spend the next 13 years in jail, having been found guilty of biting an officer's ear while resisting arrest in December 2018.
According to Fox News, the man—identified as 26-year-old Daniel Ward—attacked an officer in a Liverpool suburb as he was being arrested on suspicion of assault in connection to a robbery earlier in the year.
The Runcorn Police Service released an image showing Ward and the officer he injured in the incident on Twitter.