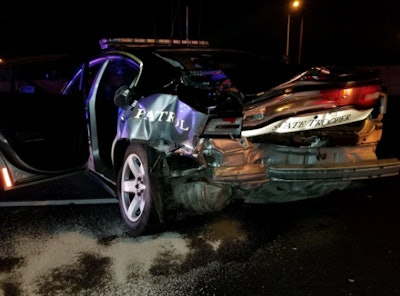 A trooper with the Colorado State Police was injured early Monday morning when a suspected DUI driver crashed into his parked patrol vehicle.
According to Fox News, the trooper was in his patrol car behind a disabled vehicle when the driver reportedly slammed into the rear of his car.
The trooper was transported to a nearby hospital where he was subsequently treated and released.
The driver—identified as 50-year-old Martin Almaguer Leon—may face charges of DUI, careless driving, failure to yield to an emergency vehicle and several other charges.