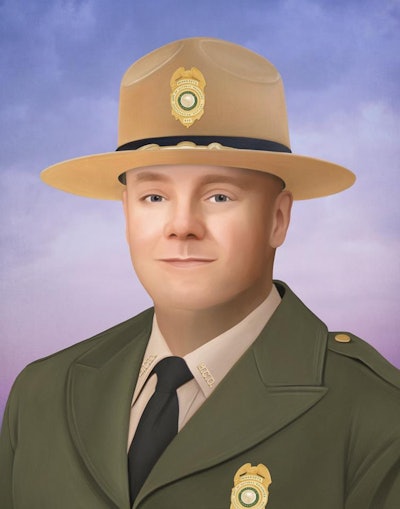 A Pennsylvania police officer who spends his free time painting portraits of fallen officers has created a tribute to Eugene Wynn, the Minnesota conservation officer who died last week in the line of duty.
Jonny Castro, of the Philadelphia Police Department, posted his portrait of Wynn on Facebook on Wednesday.
Last Friday, Wynn and Pine County sheriff's deputies responded to Cross Lake on a report of a possible body in the water. Wynn and a deputy took a boat onto the lake to search it, but the two were somehow thrown into the frigid lake.
Crews pulled the deputy to shore, but Wynn drowned.
Castro, the portrait artist, has painted more than 150 portraits of fallen officers from across the world, according to CBS. He sends the finished portraits to family and friends and covers the expenses himself.