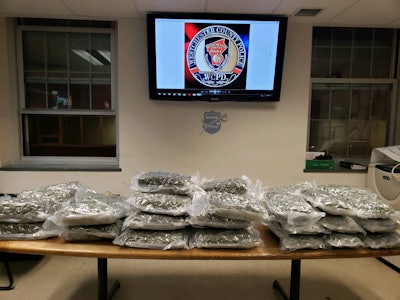 An officer with the Westchester County (NY) Police Department discovered a large haul of marijuana during a traffic stop on Wednesday, seizing about 54 pounds of the drug and arresting a Boston man for Criminal Possession of Marijuana.
The officer reportedly stopped the subject—identified as 22-year-old Simon Huang—for a traffic violation and quickly detected the odor of marijuana.
A search was conducted, and three large laundry bags were found in the trunk containing "a large quantity of marijuana," according to a statement the agency posted on Facebook.