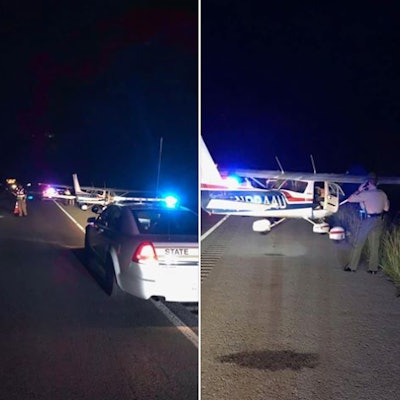 Illinois troopers were called on Monday night to respond to a small private aircraft that made an emergency landing on an interstate highway.
The agency posted on Facebook, "Not a call officers get everyday. Last night District 22 officers responded to a incident involving an emergency landing by a plane on Interstate 57."
A Cesena 150 airplane occupied by two individuals was reportedly on approach to land at local airport when the pilot experienced loss of engine power. The pilot made an emergency landing on the freeway.
The occupants of the aircraft were uninjured and the plane was not damaged.
The southbound direction of the freeway was limited to one lane of traffic for approximately two-and-a-half hours.
The F.A.A. is investigating the incident.