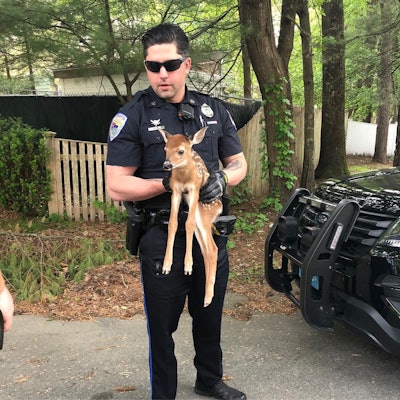 An officer with the Stoughton (MA) Police Department rescued a baby deer from being entangled in some brush on Sunday.
Police had received a call about the baby deer's predicament and Officer Jonathan Gagne responded, quickly freeing the animal before posing for a quick picture.
The department said in a Facebook post, "After freeing Bambi, Mom came back a short time later and off they went!"