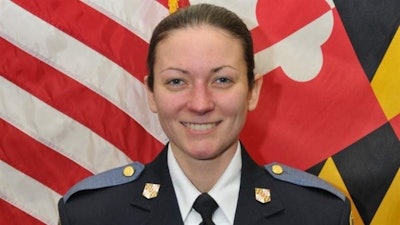 The three remaining teenagers charged in the death of Baltimore County Police Officer Amy Caprio pleaded guilty to felony murder charges.
According to the Baltimore Sun, 19-year-old Darrell Ward, 19-year-old Eugene Genius IV, and 17-year-old Derrick Matthews entered their pleas in Baltimore County Circuit Court on Monday.
Each is facing a prison term of up to 30 years. Had they been convicted at trial, they could have faced life in prison.
Last month, a jury convicted a fourth teen of felony murder in Caprio's death.