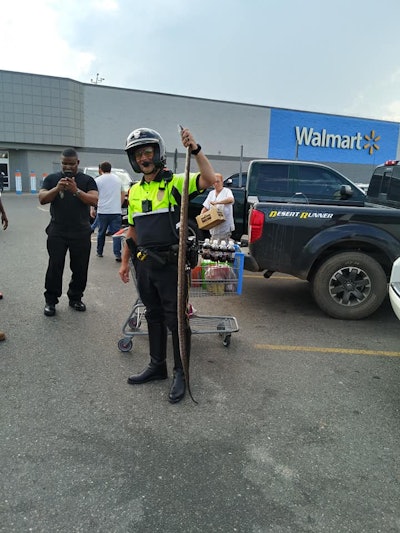 An officer with the Marshall (TX) Police Department responded to a call of a large snake slithering around in the parking lot of a local Walmart store and quickly apprehended the large reptile.
The agency posted images to Facebook with the caption, "There are not that many officers here at MPD that would have been willing to pick this snake up!"
The snake was safely released back into the wilderness.