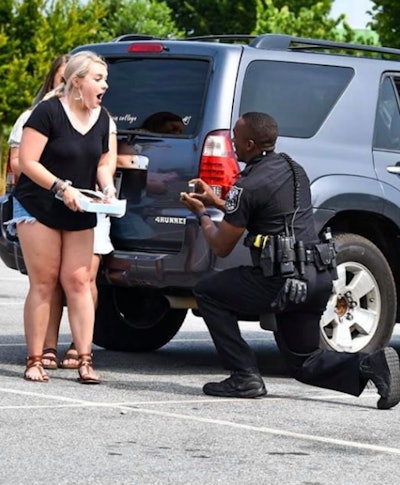 A driver in Georgia was more than happy to pull over at a traffic stop because she was in on a secret arrangement made between an officer with the DeKalb County Police Department and officers with the Lawrenceville Police Department.
Officer John Heart made plans with his LPD friends to propose to his girlfriend during a traffic stop.
The Gwinnett County Sheriff's Office posted images on Facebook with the caption, "We're pleased to announce she said YES and wish the happy couple all the best as they plan their wedding and embark on married life. In true cop fashion, they plan to wed on 10-4."