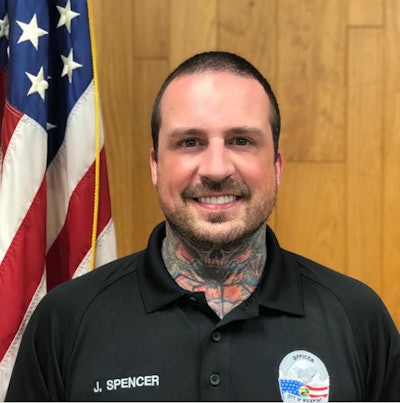 Jeremy Spencer—the former drummer of Five Finger Death Punch—has been sworn in as a reserve police officer for the Rockport (IN) Police Department.
According to Loudwire, Spencer left the heavy metal band in late 2018 and began his training to become a police officer.
He posted on social media that he hasn't fully finished making music, saying, "Just because I'm no longer in the band didn't mean I retired."
Spencer reportedly will need disc replacement surgery before he can take on the job as a reserve officer.